Liquid withdrawal gas is commonly used for refilling smaller forklift gas cylinders on site. At Hills Gas Supply, we've been supplying commercial LPG to businesses across Perth for over a decade. We're also a leading residential LPG supplier of domestic gas to many households across Perth. Whatever your LPG needs may be, we're here to help!
45kg Liquid Withdrawal Cylinder
At Hills Gas Supply, we supply 45kg LPG liquid withdrawal cylinders which are ideal for refuelling smaller cylinders on site at your business premises.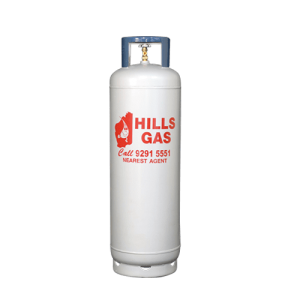 Why Choose Hills Gas Supply For Liquid Withdrawal Cylinders
Liquid withdrawal gas is typically used by businesses to decant LPG. Decanting is the process of transferring LPG from one cylinder to another. It's important that only people with the relevant training, proper equipment and PPE should attempt to decant LPG from a liquid withdrawal cylinder.
Liquid Withdrawal Gas Bottle Storage
It's important you keep your LPG stored outside in a well ventilated area at all times. If you're storing multiple LPG cylinders on your business premises, you may want to consider a gas cylinder locked storage cage.
Free Liquid Withdrawal Gas Delivery
Ordering liquid withdrawal gas online couldn't be easier! At Hills Gas Supply, we offer free delivery throughout the Perth region. Just place your order online and we'll ensure it gets delivered straight to your premises in no time!
Got any questions about liquid withdrawal LPG? Our friendly team is always available to assist you with any queries you may have. Get in contact with our team online, via emailing info@hillsgas.com.au or by calling 9291 5551.